Trenton Area Soup Kitchen Care Packages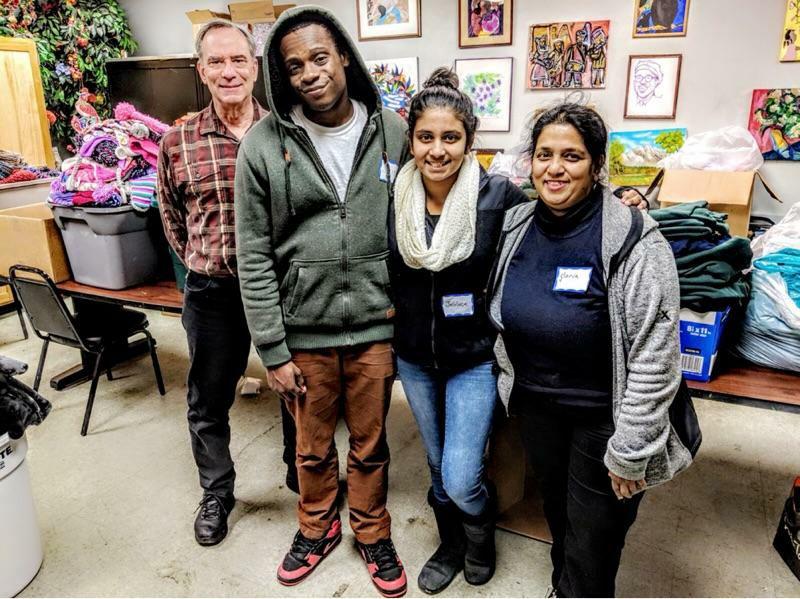 Members in Photo: Charlie from TASK, Juwon Pade, Jessica Shah, and Gloria Shah.
In early 2017, STEP volunteered at Trenton Area Soup Kitchen (TASK) where STEP volunteers prepared food and watched over the computers! Trenton Area Soup Kitchen is located in Trenton, New Jersey. This is a place where food is fed to those who are hungry and programs are offered to improve their wellbeing. Breakfast, lunch, and dinner are provided to those in need. Our past visits consisted of both handling as well as serving food and beverages. This visit was a different aspect because we were able to create kits out of the donated supplies. We had created bags filled with winter hats, hygiene kits, and cozy socks. In addition, we also organized their entire donation room and helped categorize items appropriately. STEP is excited to work again with Trenton Area Soup Kitchen in the future. Thanks to all who came and helped!