Plainsboro Founder's Day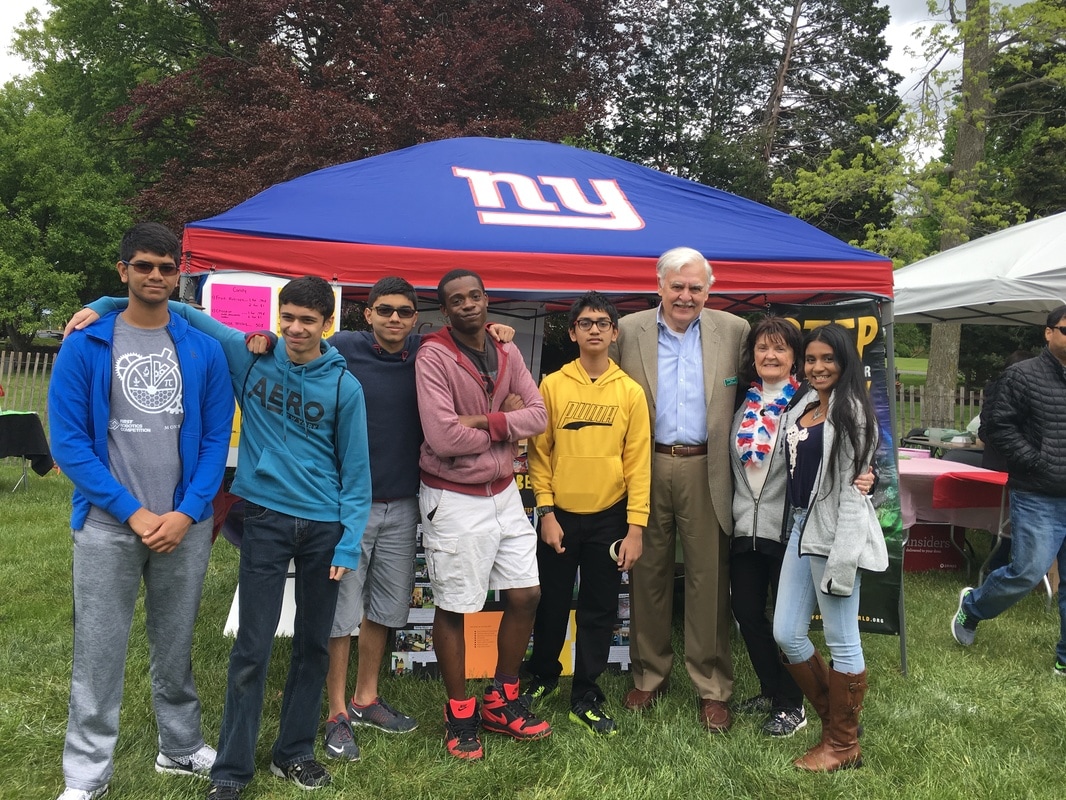 Members in Photo: Soham Pramanik, Soham Nagokar, Akshay Bapat, Juwon Pade, Rahul Shah, Mayor Cantu, Mayor Cantu's Wife, Jessica Shah, and Gloria Shah.
In 2017 we attended Founder's day for the 5th year in a row. We held a stall to raise money for the UN refugee crisis with selling ice pops, snacks and drinks. We also sold samosas which were generously donated to us by Crown of India. All of the proceeds were donated to the UN refugee crisis. We are also thankful for Mayor Cantu who stopped by our stall, where we thanked him all he has done for our community. He is featured in the picture below along with his wife.