Cherry Tree Club Bowling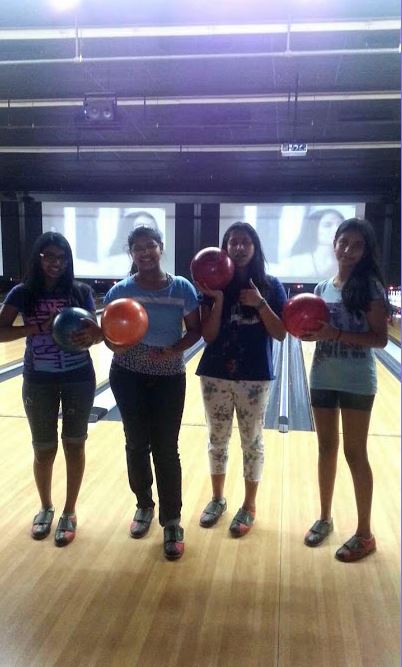 Members in Photo: Brindha Kodlapur, Sameeha Dhulipudi, Sudha Medapati, and Jessica Shah.
On April 3rd, we supported the Cherry Tree Club - a non-profit organization. The Cherry Tree Club is a free pre-school program in which Mercer County families who are homeless and cannot access or afford quality education, have the opportunity to give their kids access to pre school education. STEP was involved in planning the event along with bringing attendees to make this night a successful charity fundraiser.